It's Good to Know
The point of departure of the "It's Good to know" documentary are the following three axes: Firstly, the right of access to information ("Right to Know"), which explores the status of this fundamental human right in Cyprus, from the media and the community/civil society/(active) citizenship perspectives. Secondly, peace journalism, showing the PJ work done in Cyprus, and how it relates to issues of missing persons, human rights, migration and discrimination, all related to media practices. And lastly, media ethics and the role of media, community media and an active media literate community. The context of this documentary is heavily shaped by Cyprus' political-historical setting, yet, it also interacts with international dimensions (which brings in a local-global perspective).
The Join2Media documentary was produced with the support of the community: dozens of actors from diverse capacities and backgrounds have come together to contribute with their perspectives during interviews, on the three axes; from mainstream media, community and alternative media, journalists, editors, community media producers, bloggers, academics, activists, CSO representatives, video-graphics who come from both sides of the dividing line of Cyprus.
The documentary is accompanied by a display of photographs that provide an impression of the three axes of the documentary, combined with the work and experience of the interviewees on the three themes. The photographs are the work of the Women in Conflict Zones project, which was exhibited in Nicosia with the collaboration of Join2Media. Examples are the contributions of interviewed community media broadcasters and activists. The photographic display, using photographic abstraction, adds a particular visualization to mainstream media representations, which is often missing when it comes to these themes.
Events
Display at the Participation Matters exhibition
Screening on 15.12.2017 during the R! Festival
Interview with Didem Eroglu and Orestis Tringides (Join2Media)
By Olga Yegorova, on 22/11/17
Olga: You have been selected to take part in R! with a particular art project, but what characterizes your activities more in general?
Join2Media: The idea behind Join2Media is to strengthen and develop the culture of community through community media. We emphasize a critical point of view on how mainstream narratives often ignore the voice of communities. Our initiative is about letting the voiceless speak through media and arts, whereby we aim at promoting alternative life concepts, cultures, happenings.
Olga: R! covers a variety of themes and concepts, where all projects relate to notions such as participation, democracy, community media and/or power, always in very diverse ways. From your point of view, which of these concepts play a role in your project?
Join2Media: The concept of democracy is crucial. The documentary has three parts, which are actually documentaries in their own right. Their three titles are: Access to information, Media ethics and Peace journalism. The base of all three of them is the concept of democracy. Particularly, it is about providing informed voices about those areas that oppose the contents that everybody is used to hear on TV, the internet or newspapers. Another aspect that relates to democracy is the wish to create dialogue through artistic expressions. When you deal with the arts, you receive messages, which you can interpret. It is similar to a democratic process. That is why we believe that the arts are fundamental to democracy. Our documentary arises from this spirit.
Olga: Your project includes a range of participatory elements where you let diverse actors speak out about the before-mentioned themes. Can you elaborate shortly why participation was important in your project, and more generally?
Join2Media: We did not approach this documentary with the idea of us ourselves giving a message to the audience. Instead, we wanted the interviewees to send out their own messages without us intervening too much. That is why we chose to broadcast opinions from different actors such as journalists, community media actors and more generally, people from the civil society. It was important to keep a balance between people from the South of Cyprus and from the North, so that the documentary could serve as a platform that acknowledges that there is another side to things, while simultaneously transferring the message: "We are together in this". This is crucial because we are living side by side, in two different communities without really knowing what happens on the other side. Through this documentary, with its three parts, the audience sees that in the North and in the South of Cyprus, we have the same problems. This insight creates a mutual understanding.
Olga: Your documentary also points at the conflictive situation through the division of Cyprus. How do you deal with this and how could this project provide ideas for tackling the issue?
Join2Media: We aimed at depicting the situation without interpreting it too much. Personally, I think that the solution that may come will always start from the people, not the politicians. I believe that empathy between the communities should be raised on both sides. This documentary may not be a big step, but there are many small steps needed by many people to cause change. Unless people begin to co-create a solution, instead of relying on governments, it is not going to work. It is time for people to work on this.
The potentialities of technologies can be used to organize and to collaborate and to ultimately cause an information revolution. Therefore, it is important to understand how to use these technologies to coordinate, understand and propagate our interests and needs, even beyond the binary communities of Turkish Cypriots and Greek Cypriots. We are living on a small island, but our cities are diverse in terms of ethnicity, gender, etc.
Olga: Does empowerment play a role in your project? And if so, who is to be empowered?
Join2Media: To cite Hazal Yolga, one of our interviewees, "What matters is an informed voice". Here, people think that they do not have any power in their hands. They don't ask for information because of the assumption that the information would not be given to them anyway. This, however, is not the case. In the North, for example, there is a legal base that guarantees a range of information rights to citizens. But as long as people do not recognize their power, they do not use it. We aim at creating a situation where people are aware of their rights so that they can act upon them. I think that this is a crucial step towards the empowerment of citizens.
Beyond the idea of empowering citizens, we also challenge the wider human mentality of "I can not change anything and the situation is hopeless". Community media arts projects like this one are appropriate means to disrupt this way of thinking, by raising the citizens' awareness by building connections between us.
Olga: How do you think does your project offer an alternative perspective on what media can be for citizens, in contrast to mainstream media?
Join2Media: On a global level, we argue that community media can contribute to reducing the distance between what is considered as the media and the audience, so that the audience is not solely receiving messages but also spreading the same. This does not mean that mainstream media are our enemies; it is rather a critique of the current conduct and a suggestion for improvement of mainstream media production.
Olga: We talked a lot about the possibilities of community media art. But where are its limits? Where is it more problematic to achieve those goals?
Join2Media: There is a limit in the outreach of community media. The public over the age of 40, people who have children, or elderly people are usually much more bound to their houses. In contrast, community media are often present and visible at events which you have to attend physically. This holds the risk that always the same type of crowd is reached by community media content. We need to find ways to reach out to those people who do not have the time or the means to attend these events because they too should hear alternative narratives and stories.
However, one thing to keep always in mind is that one should not solely take a goal-orientated approach to community media. The process itself should not be underestimated. Yes, we should aim at reaching out to many people, but it is also good to communicate just one message to a small circle of people. It is about having small, different dialogical platforms that do not have to reach out to the masses but spread their multiplicity to different people. The impact can sometimes be big enough if it makes one individual continue the conversation. Changing ordinary people's lives in that way is already valuable. Community media is a vehicle to create and reach strong people. We do not need to reach thousands. A couple of a hundred strong individuals are sometimes better than being able to say that you had an audience of 10.000s.
And then, every process of community media production is unpredictable. There is a Turkish saying that can be translated into "With force, there cannot be beauty". Sometimes an idea, initiated by community media arts, leads to a series of actions and to the creation of communities. Sometimes it does not. This is a fact that is not controllable.
Work at Respublika!
Photography series by the Women in Conflict Zones project, in collaboration with Join2Media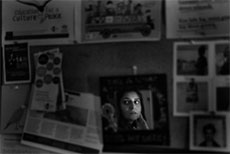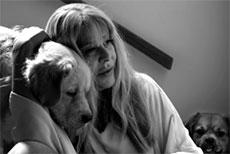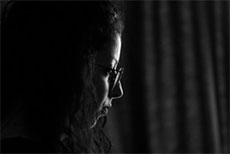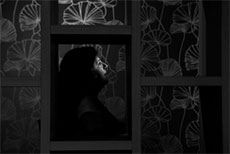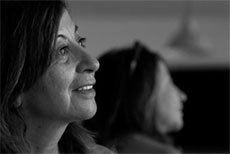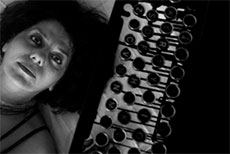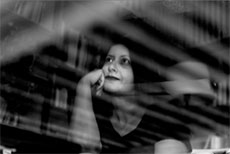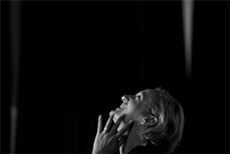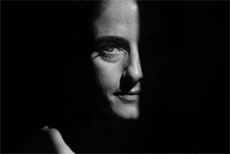 Screening of the Join2Media documentary It's Good to Know in Studio 21 (on 15 December 2017), photographs by Davita Gunbay, Olga Yegorova and Nico Carpentier